Gingerbread House Making Competition 2021
On the 1st December we launched our Gingerbread making competition. Open to participants aged up to 14 (with a little help from mum or dad if required) with the most votes on our social media channels for the best gingerbread house winning a family trip for 4 to Paulton's Park. As to not disappoint the runner up received a £50voucher to spend at a Franky and Benny's of their choice.
APT Provided the Gingerbread kits to be collected from our offices, with a strong uptake. We really were overwhelmed with the amount of local children who decided to take part. Next to the fun part! All of your wonderful entries appeared on our social media channels, from elves on roofs to wonderful sweets adorning the roofs; with each and every entry proving to be as wonderful as the other. Our teams also decided to take part with their children and could certainly agree that it was not as easy as it looks.
During the course of the contest it became clear that the newest covid variant was affecting a lot of households and as such they were unable to collect their gingerbread house making kits. We made the decision to therefore extend the deadline and allow some families to join in who had been affected.
We were very pleased to announce our winner, Lily and Ted with runner up 'Wilsons Winter wonderland' both such amazing entries.
We will be running our competitions throughout the year so please follow our social media pages on Facebook @APTGroupservices twitter @aptgrpservices and Instagram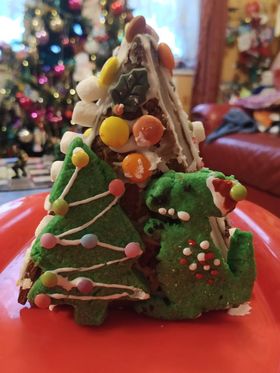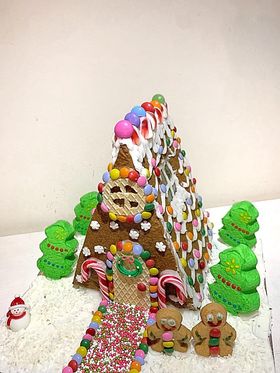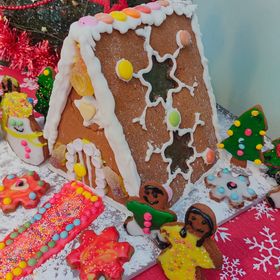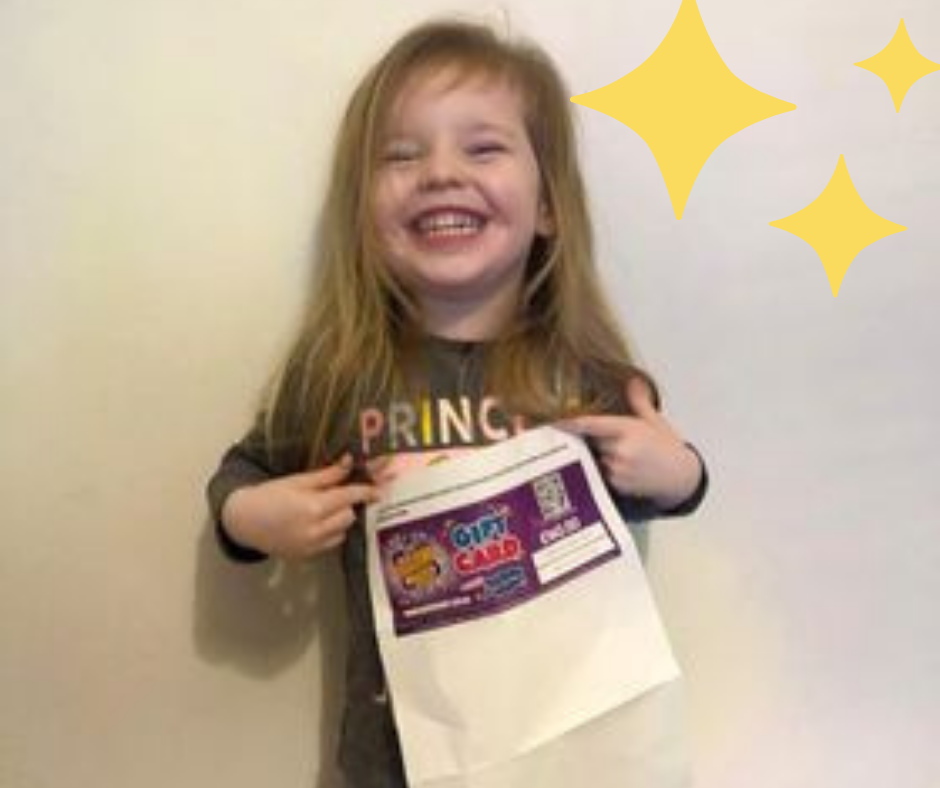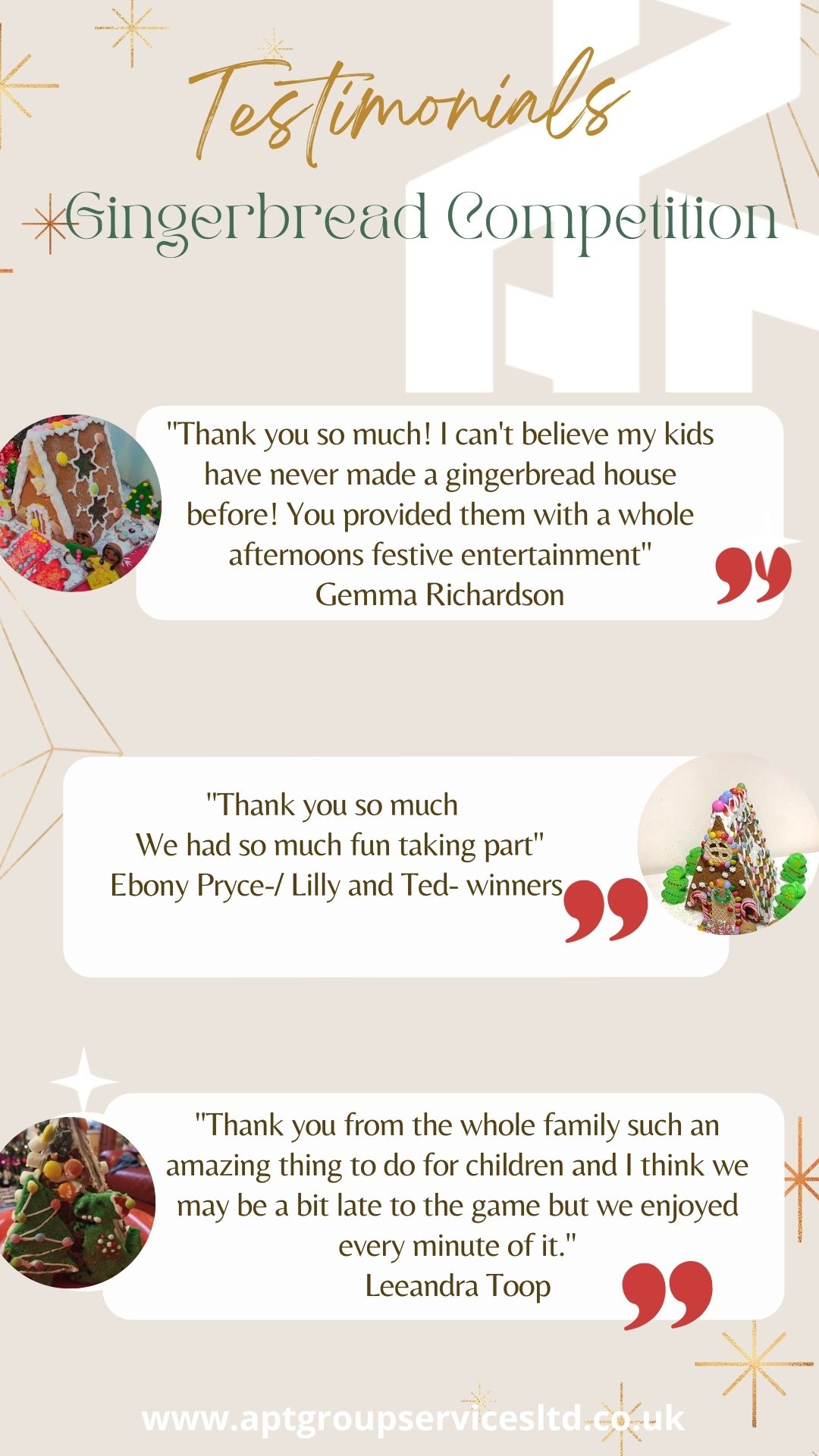 @aptgroupservicesltd
Share This Article